Water

Treatment

Working with renown principals we specialize in;
Industrial water treatment - Boiler and Cooling water treatmen
Clarification of water by coagulation and flocculation using polymers
Filtration; pressurized sand filters.
pH regulation
Mill Sanitation biocides for sugar mills.
More
Water Bottling Plant

Prochem Laboratories (EA) LTD provides fully integrated solutions in bottled water and other beverage applications designed to meet our customers diverse needs.
Through our process of plant design based on the three "B" ( Building, Bottling, Budget). Prochem will provice a complete turnkey system from concept and plan to operate including;
More
Filtration & Separation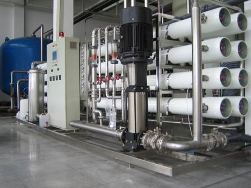 Prochem Laboratories (EA) LTD Ltd are agents of PALL Corporation in Kenya, Uganda, Tanzania, Rwanda and Burundi.
At your disposal is the widest range of filtration.....
More